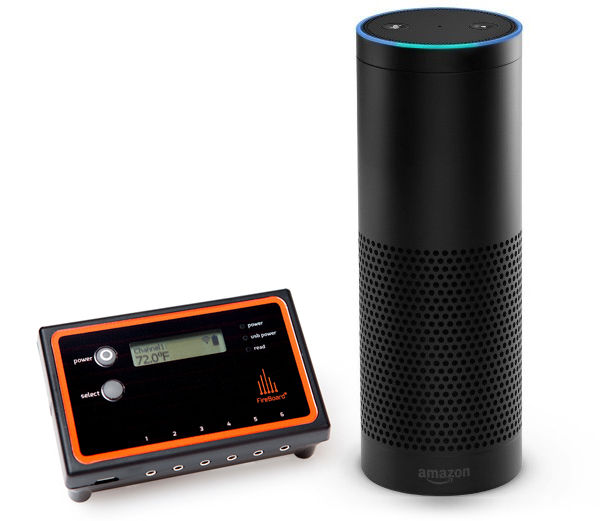 You can use voice recognition technology with your FireBoard!
Enable the FireBoard Alexa Skill through the Alexa Skill Store and ask Alexa: "Ask FireBoard Temperature" or "Ask FireBoard how long I've been cooking"
*To enable the skill, your FireBoard account must be linked inside the Amazon Alexa app.  Check out the FireBoard page in the Alexa Skills Library for more information.